$14.50
AUD
$14.99
(3% off)
Category: Classics | Reading Level: good
Centring on the infamous fire-bombing of Dresden in the Second World War, Billy Pilgrim's odyssey through time reflects the journey of our own fractured lives as we search for meaning in what we are afraid to know.
$26.00
AUD
$26.99
(3% off)
Category: Classics
The original 'Great American Novel', Herman Melville's "Moby-Dick" is a masterful study of obsession. This "Penguin Classics" edition contains an introduction by Andrew Delblanco, with explanatory commentary by Tom Quirk. 'Call me Ishmael.' So begins Herman Melville's masterpiece, one of the greatest wo rks of imagination in literary history. As Ishmael is drawn into Captain Ahab's obsessive quest to slay the white whale Moby-Dick, he finds himself engaged in a metaphysical struggle between good and evil. More than just a novel of adventure, more than an paean to whaling lore and legend, "Moby-Dick" is a haunting social commentary, populated by some of the most enduring characters in literature; the crew of the Pequod, from stern, Quaker First Mate Starbuck, to the tattooed Polynesian harpooner Queequeg, are a vision of the world in microcosm, the pinnacle of Melville's lifelong meditation on America. Written with wonderfully redemptive humour, "Moby-Dick" is a profound, poetic inquiry into character, faith, and the nature of perception. Based on the Northwestern University Press edition, this "Penguin Classics" edition includes a critical introduction by Andrew Delbanco, as well as valuable explanatory notes, maps, illustrations and a glossary of nautical terms. Herman Melville is now regarded as one of America's greatest novelists. Much of the material for his novels was drawn from his own experience as a seaman aboard whaling ships. He wrote his masterpiece "Moby-Dick" in 1851, and died in 1891. If you enjoyed "Moby-Dick", you may like Miguel de Cervantes' "Don Quixote", also available in "Penguin Classics". "After reading "Moby-Dick", you will have enhanced your sense of wonder, you will have increased the size of your universe". (E. M. Forster). "One of the strangest and most wonderful books in the world...It moves awe in the soul". (D. H. Lawrence). ...Show more
$12.50
AUD
$12.99
(3% off)
Category: Classics | Series: Popular Penguins
With his face swaddled in bandages, his eyes hidden behind dark glasses and his hands covered even indoors, Griffin, the new guest at The Coach and Horses, is at first assumed to be a shy accident-victim. But the true reason for his disguise is far more chilling: he has developed a process that has made him invisible, and is locked in a struggle to discover the antidote. Forced from the village, and driven to murder, he seeks the aid of an old friend, Kemp. The horror of his fate has affected his mind, however and when Kemp refuses to help, he resolves to wreak his revenge. ...Show more
$19.00
AUD
$19.95
(4% off)
Category: Classics | Series: Penguin Essentials
'What's your road, man - holyboy road, madman road, rainbow road, guppy road, any road. It's an anywhere road for anybody anyhow'. Sal Paradise, young and innocent, joins the slightly crazed Dean Moriarty on a breathless, exuberant ride back and forth across the United States. Their hedonistic search fo r release or fulfilment through drink, sex, drugs and jazz becomes an exploration of personal freedom, a test of the limits of the American Dream. A brilliant blend of fiction and autobiography, Jack Kerouac's exhilarating novel defined the new 'Beat' generation and became the bible of the counter culture. ...Show more
$24.00
AUD
$24.95
(3% off)
Category: Classics | Series: An\Arrow Classic Ser.
A collection of Hemingway's first forty-nine short stories, including Up in Michigan, Fifty Grand, and The Light of the World, and the Snows of Kilimanjaro, Winner Take Nothing and Men Without Women collections.
$16.99
AUD
Category: Classics
A fascinating look at the history and grandeur of bullfighting, Death in the Afternoon is also a deeper contemplation on the nature of cowardice and bravery, sport and tragedy, and is enlivened throughout by Hemingway's pungent commentary on life and literature. Seen through his eyes, bullfighting becom es an art, a richly choreographed ballet, with performers who range from awkward amateurs to masters of great grace and cunning. ...Show more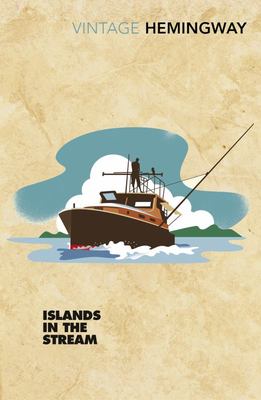 $19.00
AUD
$19.99
(4% off)
Category: Classics
This is the last book Hemingway wrote before he died, the story of Thomas Hudson, an artist and adventurer. Living a bacherlor's life on an island in the Gulf Stream during the thirties, Hudson's existence is dictated by the waves and tides. But when his sons come to visit, Hudson must grapple with the role of father and the unfamiliar demands of family. A late work by one of America's greatest writers. ...Show more
$19.00
AUD
$19.99
(4% off)
Category: Classics
A plane crashes on an uninhabited island and the only survivors, a group of schoolboys, assemble on the beach and wait to be rescued. By day they inhabit a land of bright fantastic birds and dark blue seas, but at night their dreams are haunted by the image of a terrifying beast. In this, his first nove l, William Golding gave the traditional adventure story an ironic, devastating twist. The boys' delicate sense of order fades, and their childish fears are transformed into something deeper and more primitive. Their games take on a horrible significance, and before long the well-behaved party of schoolboys has turned into a tribe of faceless, murderous savages. First published in 1954, Lord of the Flies is now recognized as a classic, one of the most celebrated of all modern novels ...Show more
$12.50
AUD
$12.99
(3% off)
Category: Classics | Series: Popular Penguins
Meet Ignatius J. Reilly: flatulent, eloquent and pretty much unemployable . . . The ordinary folk of New Orleans seem to think he is unhinged as well. Ignatius ignores them as he heaves his vast bulk through the city's fleshpots in a noble crusade against vice, modernity and ignorance. But his momma has a nasty surprise in store for him. Ignatius must get a job. Undaunted, he uses his new-found employment to further his mission - and now he has a pirate costume and a hot-dog cart to do it with . . . ...Show more
$12.50
AUD
$12.99
(3% off)
Category: Classics | Series: Popular Penguins Ser.
Alice's Adventures in Wonderland (1865) is a novel written by English author: Lewis Carroll. It tells the story of a girl named Alice who falls down a rabbit-hole into a fantasy world populated by peculiar and anthropomorphic creatures.The tale is filled with allusions to Dodgson's friends (and enemies) , and to the lessons that British schoolchildren were expected to memorize. The tale plays with logic in ways that have made the story of lasting popularity with adults as well as children. It is considered to be one of the most characteristic examples of the genre of literary nonsense, and its narrative course and structure has been enormously influential, mainly in the fantasy genre. ...Show more
$19.00
AUD
$19.95
(4% off)
Category: Classics
John Steinbeck's powerful evocation of the suffering and hardship caused by the Great Depression, and a panoramic vision of the struggle for the American Dream, The Grapes of Wrathincludes a critical introduction by Robert DeMott in Penguin Modern Classics.'I've done my damndest to rip a reader's nerves to rags, I don't want him satisfied.' Shocking and controversial when it was first published in 1939, Steinbeck's Pulitzer prize-winning epic The Grapes of Wrath remains his undisputed masterpiece. Set against the background of Dust Bowl Oklahoma and Californian migrant life, it tells of Tom Joad and his family, who, like thousands of others, are forced to travel west in search of the promised land. Their story is one of false hopes, thwarted desires and broken dreams, yet out of their suffering Steinbeck created a drama that is intensely human, yet majestic in its scale and moral vision. Adapted into a celebrated film directed by John Ford, and starring Henry Fonda, The Grapes of Wrathis an eloquent tribute to the endurance and dignity of the human spirit.If you liked The Grapes of Wrath, you might enjoy East of Eden, also available in Penguin Classics.'A novelist who is also a true poet' Sunday Times ...Show more