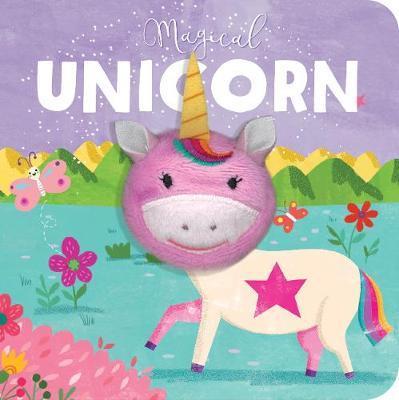 $9.99
AUD
Category: Children
Magical Unicorn is ready to share happiness and kindness wherever she goes! Follow the adventures of the Magical Unicorn in this adorable new interactive finger puppet book.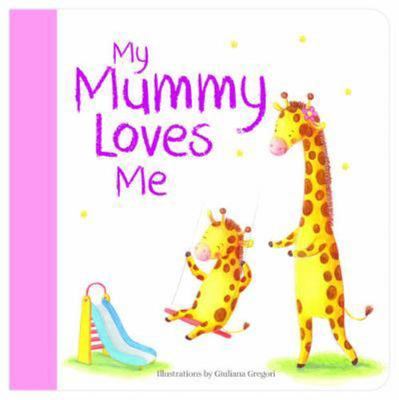 $12.99
AUD
Category: Children | Reading Level: Children's - Kindergarten, Age 5-6
This series encourages children to explore relationships with key family members. Children will develop an awareness of the various manners in which love can be expressed. Featuring gorgeous illustrations by Giuliana Gregori. The cute baby giraffe tells the story of all the ways he loves his different r elatives. Featuring sturdy board pages that can withstand being played with over and over again. ...Show more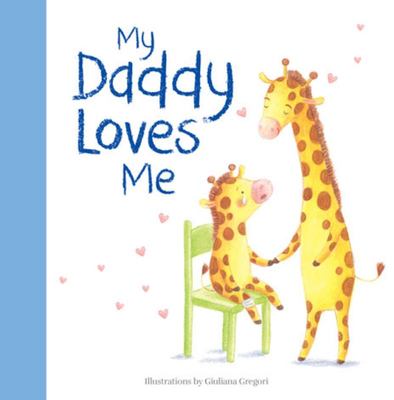 $12.99
AUD
Category: Children
My Daddy loves me, I know he does. He teaches me new things every day! What does your Daddy teach you?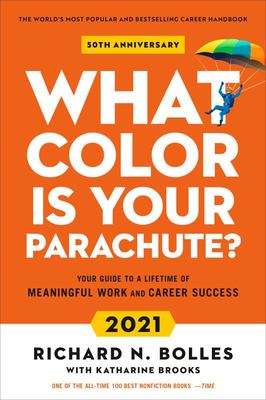 $35.00
AUD
Category: Non-Fiction
With timeless advice, up-to-the-minute insights, and more than ten million copies sold over fifty years, the world's most popular and best-selling career guide is fully revised and expanded for 2021. In today's challenging job-market, as recent grads face a shifting economic landscape and seek work that pays and inspires, as workers are laid off mid-career, and as people search for an inspiring work-life change, the time-tested advice of What Color Is Your Parachute? is needed more than ever. This new edition has been fully revised for 2021 by Vanderbilt University Career Center Director Katharine Brooks, EdD, with modern advice on the job hunt strategies that are working today, such as building an online resume, making the most of social media tools, and acing Skype interviews as well as information that addresses the effect that COVID-19 has had on the job market. Building on the wisdom of original author Richard N. Bolles, this edition updates the famed Flower Exercise (which walks job seekers through the seven ways of thinking about themselves) and demystifies the entire job-search process, from writing resumes to interviewing and networking. With the unique and authoritative guidance of What Color Is Your Parachute?, job-hunters and career changers will have all the tools they need to discover--and land--their dream job. ...Show more
$12.99
AUD
Category: Children
This sweet story introduces children to the concept of gratitude, gently reminding children of everyday blessings and reasons to be grateful. Beautiful illustrations by Sarah Ward bring these characters to life and frame the stories in a way kids will relate to.
$14.99
AUD
Category: Board Books | Reading Level: Children's - Kindergarten, Age 5-6
For brave hunters and bear lovers, the classic chant-aloud by Michael Rosen and Helen Oxenbury is now available in a delightful puzzle book edition. Imagine the fun of going on a bear hunt -- through tall, wavy grass (swishy swishy swishy! ), swampy mud (squelch squelch squelch! ), and a swirling whirl ing snowstorm (hoooo woooo! ) -- only to find a "real" bear waiting at the end of the trail! The perfect gift for a preschooler, this exciting novelty edition includes seven press-out puzzles featuring Helen Oxenbury's lively art. ...Show more
$14.99
AUD
Category: Board Books
There are red sheep and blue sheep, wind sheep and wave sheep, scared sheep and brave sheep, but where is the green sheep?   The search is on in this cozy, sheep-filled story from acclaimed author Mem Fox and popular Australian cartoonist Judy Horacek. Complete with sleepy rhymes and bright illustration s, this book is sure to delight children of all ages, from the very young to those just beginning to read.     ...Show more
$16.99
AUD
Category: Board Books
As everyone knows, nothingis sweeter than tiny baby fingers and chubby baby toes...From two of the most gifted picture book creators of our time, here is a celebration of baby fingers, baby toes and the joy they - and the babies they belong to - bring to everyone, everywhere, all over the world!