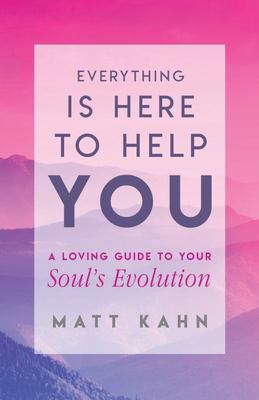 $22.00
AUD
$22.99
(4% off)
Category: Books
Everything Is Here to Help You offers an emotionally supportive way to shift out of the inner war of ego, and into the illuminated presence of your soul. In this book, spiritual teacher and intuitive Matt Kahn redefines the spiritual path for the modern-day seeker, and offers original, innovative ways to resolve fear, unravel judgments, and learn how to view life from a clear, expanded perspective. By redefining our understanding of the spiritual journey from the point of view of the soul, Matt breathes fresh life into all aspects of the healing journey to usher in a revolutionary and loving approach to personal growth. Each chapter highlights Matt's most cutting-edge teachings and loving wisdom. From teaching you how to unravel blame by exploring the four stages of surrender, to providing step-by-step energy clearings and recited activations to amplify the power of your consciousness, this book offers a clear road map to explore the magic, mysteries, and miracles that reside in every heart. This book also includes engaging questions to contemplate, as well as energetically encoded mantras to experience our unlimited spiritual potential. Get ready to explore a deeper reality, daring to view your life through the loving eyes of Source and opening yourself up to life's miracles! oNo matter how anything seems or appears-everything is here to help you become the one you were born to be.o ...Show more
$32.00
AUD
$32.99
(3% off)
Category: Books
Best-selling crystal author gives practical instructions to protect our energy with crystals. This is a new edition of Crystals for Psychic Self-Protection.   Feeling like your energy is constantly depleted, your relationships are toxic and draining, and you don't know how to set clear boundaries?   We face more challenges than ever before: our bodies are attacked by pollutants, technology is taking a toll on our mental wellbeing--and the boss is really stressing you out To protect ourselves from these energetic attacks, we can use crystals to heal, protect, and strengthen our energy shield. In this revised edition, best-selling crystal author Judy Hall explains:   * how you might be "leaking" energy, even if you don't know you are * which crystals you should use to heal and protect yourself, whether it's from toxic relationships or from electric pollutants * how to create safe spaces to restore and replenish * how to tune into your chakras with crystals to enable inner healing   Judy shares everything you've ever needed to know to build your crystal kit. You'll soon feel healthier, happier, and calmer than you've ever felt. ...Show more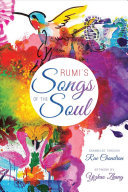 $29.00
AUD
$29.99
(3% off)
Category: Mind, Body, Spirit
Available Now   What is not known about me is that I was greatly influenced by the understandings and philosophy of the magi who were the followers of the sacred fire. I had thoughts put into my mind while I slept and during times of deep silence about the sacredness of all life and about how to acce pt things in life without discarding any of it. I followed this and never gave up on finding God, for in rejecting any part of God, I was rejecting God entirely. Now in modern times, people must carefully examine what supported them before and make adjustments and corrections wherever necessary. I wanted to bring my writings in a newer form that would suit your present Earth reality because of the changing times and planetary shift. To do this, I chose my old student, Rae (he was one of the students at the seminary in Konya), to bring forth this new understanding to help people remember the Law of One and the Family of God. I offer these poems in humble gratitude. -- Rumi     ...Show more
$26.00
AUD
$26.99
(3% off)
Category: Books
Synopsis coming soon.......
$36.00
AUD
$36.99
(2% off)
Category: Cards
A modern oracle for a new generation of mystics, and fans of astrology and New Age.   The Starseed Oracle is a breathtaking 53-card oracle deck for starseeds, empaths, lightworkers and seekers. Starseeds are souls that first incarnated somewhere beyond this planet - many have a sort of 'knowing' from a young age.   Depicting energy portals, ancient sites, faraway planets and star systems, the oracle is otherworldly, literally opening a path to things that cannot be seen with our eyes. For those starseeds roaming the Earth with a pull towards the unknown within the stars, this deck will help them to:   * identify as a starseed, and understand what this word means * feel less alone in the universe and understand their longing for 'home' * activate imprinted memories of their soul history through beautiful cosmic images * understand their mission on Earth and empower them to be a source of positive energy ...Show more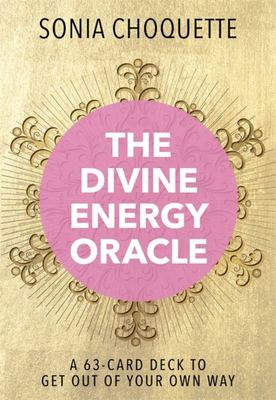 $24.00
AUD
$24.99
(3% off)
Category: Mind, Body, Spirit
This oracle card deck is designed to connect you with your Divine Energy, the part of you answering the deepest, most profound personal questions that we all share: 'What is my soul's desire?' and 'What am I here to learn?' Each of the 63 cards offers a specific personal invitation to become more Divine ly awakened and empowered, in addition to addressing the particular soul shift necessary to achieve that possibility. Every invitation you accept helps you advance your soul's growth and move toward both inner peace and outer success. Each card offers manageable steps that you can achieve day by day to advance toward your highest goals on a spiritual level. In the process, you'll get out of your own way and begin to experience the personal success and satisfaction that you seek in your life, as well as bring your special gifts and energy to the planet. ...Show more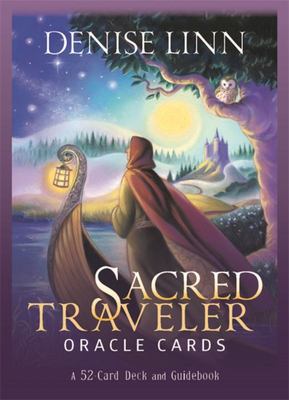 $28.00
AUD
$28.99
(3% off)
Category: Cards
There are secret messages all around you; it?s simply a matter of being able to hear them.In this graceful and elegant card deck, best-selling author Denise Linn guides you in understanding the events, signs, and coincidences in your life, leading you toward a personal and spiritual transformation. Deni se?s sage guidance helps you transcend and activate your intuition, realize your life?s purpose and potential, and achieve a genuine state of peace.These Sacred Traveler Oracle Cards assist you to step behind the mystic veil into hallowed dimensions that will align your inner spiritual existence with your outer life. Each card interprets the signs that are around you and deciphers the secret messages of the universe-from Answering the Call to Discovering Truth to Infinite Abundance, and more! Use these cards every day and you?ll discover what destiny has in store for you.Your journey starts now . . . ...Show more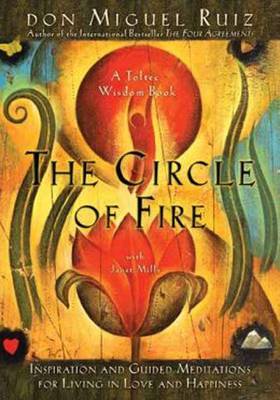 $14.95
AUD
$24.99
(40% off)
Category: Mind, Body, Spirit | Series: Toltec Wisdom Ser.
In "The Circle of Fire," bestselling author, don Miguel Ruiz, inspires us to enter into a new and loving relationship with ourselves, with our fellow humans, and with all of creation. Through a selection of beautiful essays, prayers, and guided meditations, Ruiz prepares our minds for a new way of seein g life, and opens our hearts to find our way back to our birthright: heaven on earth. The result is a life lived in joy, harmony, and contentment. ...Show more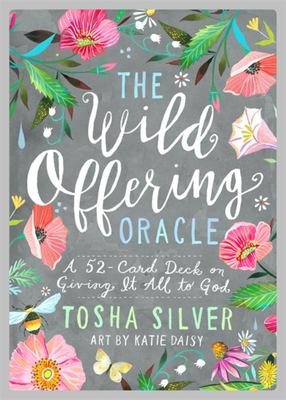 $24.00
AUD
$24.99
(3% off)
Category: Cards
A new oracle deck from the beloved and irreverent spiritual teacher Tosha Silver (Outrageous Openness, Change Me Prayers) offers inspiration to help users "let go and let God" on their way to a more spacious and abundant life.   Nothing is more exhausting than endlessly working on "yourself." When you offer your whole Being fully to Love, self-acceptance arises spontaneously. May I rest in our Oneness, dear Divine If you read the lines above and think, Easier said than done, this oracle deck is for you. In 52 beautifully illustrated cards, beloved spiritual teacher and author Tosha Silver uses her accessible, slightly quirky style to convey her key teaching messages of Surrender and Offering to Divine Will. These messages, familiar to readers of Tosha's highly acclaimed books (Outrageous Openness and Change Me Prayers), are, at their essence, about releasing attachment to ego-defined outcomes. Each card addresses a particular situation--Aging, Ambition, Money, Regrets, Solitude, Travel, Truth--with a comment or invocation that encourages you to offer your pain around this situation to the Divine, and to call in Divine Will for the highest outcome. Intentionally non-prescriptive, the deck can be used in a variety of ways: as an oracle where the Divine guides you to a specific card; to carry or put on an altar as a reminder to reflect on a specific issue; or in any other way you are drawn to use it. ...Show more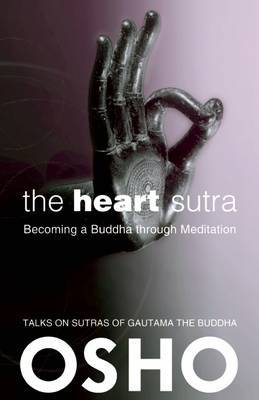 $29.00
AUD
Category: Mind, Body, Spirit | Series: Osho Classics
The Heart Sutra, originally a very short set of verses, was given in privacy. It was a message to one of Buddha's close disciples, Sariputra, and was specifically addressed to him. Over time, the Heart Sutra became one of Buddhism's core teachings. In these ten talks Osho presents the powerful message o f these ancient words and brings them to a modern audience - one with different minds and needs than the original audiences of Buddha more than 2,500 years ago. Osho's message is not about Buddha the historical figure: instead, he addresses his readers and listeners and encourages them to discover their own inner reality, their own buddhahood. Like Buddha's, Osho's message is about meditation and meditation alone - "rely only on your meditation and nothing else." Osho also speaks on the seven chakras, the energy centers of the human body, and their corresponding relationships to the physical, psychosomatic, psychological, psychospiritual, spiritual, spiritual-transcendental, and transcendental aspects of human growth and consciousness. ...Show more
$29.00
AUD
$29.99
(3% off)
Category: Mind, Body, Spirit
From the author of international bestseller The Monk Who Sold His Ferrari comes an inspirational and honest account of how simple changes can transform our lives. "Winning starts at your beginning. And your first hours are where the great heroes are made. Own your mornings and you'll master your life." Ever wanted to achieve a greater understanding of how to restore balance in your life? Robin Sharma, one of the world's top leadership and personal-mastery experts, reveals exactly how: wake up early. The 5AM Club gives practical and aspirational advice on how to use the most of your morning to unlock your topmost potential. Using real-life examples, Sharma demonstrates how this lifestyle can reduce stress, increase productivity, unleash creativity, improve focus, and most crucially, feel better. Exploring both meditation and mindfulness, The 5AM Club encapsulates the growing movement and ethos which many athletes, performers and CEOs have adopted to achieve success: just one hour can change your life. ...Show more