$19.00
AUD
$19.99
(4% off)
Category: Books
This book has the potential to profoundly transform your world view. Using high-speed photography, Dr. Masaru Emoto discovered that crystals formed in frozen water reveal changes when specific, concentrated thoughts are directed toward them. He found that water from clear springs and water that has been exposed to loving words shows brilliant, complex, and colorful snowflake patterns. In contrast, polluted water, or water exposed to negative thoughts, forms incomplete, asymmetrical patterns with dull colors. The implications of this research create a new awareness of how we can positively impact the earth and our personal health. ...Show more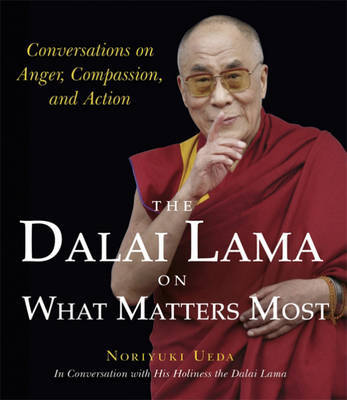 $22.00
AUD
$23.99
(8% off)
Category: Books
In conversation with His Holiness the Dalai Lama. In April of 2006, the prominent Japanese cultural anthropologist Noriyuki Ueda sat down with the Dalai Lama for a two day conversation. This book is based on that long and lively conversation in Dharamsala. In this little book, the two men explore whethe r there is a place in religious practice for anger against social injustice, the role of competition in spiritual life, conditional versus unconditional love, and the soullessness of materialism. One of the real pleasures of this book is the Dalai Lama's uncharacteristic candor. For example: 'I am not only a socialist but also a bit of a leftist, a Communist.' 'I hold the position of a high monk, a big lama. Unless I exercise self restraint, there is every possibility for me to exploit others.' He also argues that rather than suppressing anger, Buddhism embraces using anger to precipitate social change. In other words anger can be an important spiritual practice. This book offers a unique perspective on the Dalai Lama's political and spiritual views. And it guides the reader through the complex reality of what it means to practice compassion in the here and now. ...Show more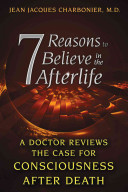 $28.00
AUD
$28.99
(3% off)
Category: Books
Over the course of his 25-year career as an anesthesiologist and intensive care physician, Jean Jacques Charbonier, M.D., gathered hundreds of accounts of patients who returned from clinical death. Across all of these accounts--from patients with vastly different backgrounds--Dr. Charbonier found striki ng similarities as well as indisputable proof that these experiences were more than hallucinations. He surveyed other physicians, nurses, and professional caregivers and discovered that their patients described the same experiences as well as exhibited the same positive life transformations afterward. Igniting a scientific quest to learn more, he collected more accounts of near-death experiences as well as out-of-body experiences, attended dozens of sessions with mediums, experimented successfully with electronic communication with the deceased (EVP), interviewed hundreds of people who have cared for the dying, and gathered countless inexplicable stories of "signs" from the afterlife. With each experience he studied, he found himself more firmly believing in the survival of consciousness beyond death. Dr. Charbonier distills his findings into 7 reasons to believe in the afterlife, beginning with the more than 60 million people worldwide who have reported a transcendent afterlife experience. He refutes the standard objections of doubters and materialists point by point, citing scientific research on NDEs and the work of pioneers in the field of consciousness studies such as Raymond Moody and Pim van Lommel. Dr. Charbonier explains that we should not fear death for ourselves or our loved ones. By releasing our fear of death, we can properly prepare for "the final journey." As those who have returned from death reveal, death is simply a transition and its lessons enable us to live more fully, peacefully, and happily in the now. ...Show more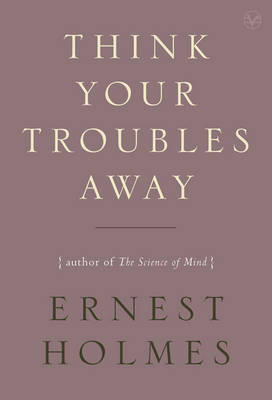 $19.00
AUD
$19.99
(4% off)
Category: Books
Have you wondered how you can use your mind to experience fewer problems and more joy? The majority of the difficulties people encounter are ones they have created by what they think - consciously or unconsciously. What has been created by one kind of thought can be changed by an opposite thought. In T HINK YOUR TROUBLES AWAY, Holmes helps each reader understand how the mind works and the role of the subconscious in our everyday lives. With short, easy-to-read yet profound chapters, Holmes shows us how to get from where we are to where we want to be - using the power of the mind. A small gem, THINK YOUR TROUBLES AWAY is more timely now than when it was originally published. ...Show more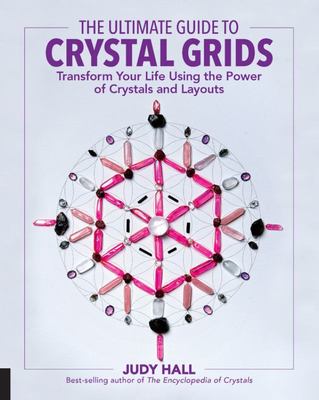 $28.00
AUD
Category: Books | Series: The\Ultimate Guide To... Ser.
The Ultimate Guide to Crystal Grids shows novices and seasoned crystal practitioners alike how to construct crystal grids to create, heal, and manifest goals and intentions. Written by the world's leading crystal expert, Judy Hall, The Ultimate Guide to Crystal Grids outlines the specifics of constructi ng an effective grid, how to harness the power of sacred geometry, and which crystals are most effective for particular grids and purposes. Perfect for the beginner or advanced grid practitioners, this guide bookfeatures over 50 grids, including beginner and advanced grids based on specific geometric templates so practitioners learn the foundation of grid creation. You'll learn to use grids on specific topics and purposes, including attracting prosperity, long-distance healing, and protecting the home. Filled with hundreds of photos and illustrations, plus step-by-step shots, this truly is the ultimate guide. ...Show more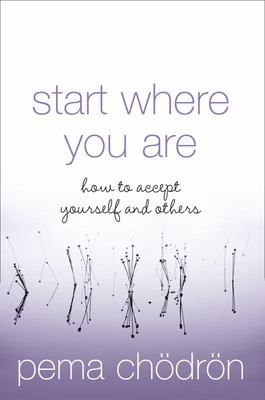 $19.00
AUD
$19.99
(4% off)
Category: Books
Start Where You Are is an indispensable handbook for cultivating fearlessness and awakening a compassionate heart, from bestselling author Pema Ch#65533;dr#65533;n. With insight and humour, she presents down-to-earth guidance on how to make friends with ourselves and develop genuine compassion towards o thers. This book shows how we can 'start where we are' by embracing rather than denying the painful aspects of our lives. Pema Ch#65533;dr#65533;n frames her teachings on compassion around fifty-nine traditional Tibetan Buddhist maxims, or slogans, such as: 'Always apply a joyful state of mind', 'Always meditate on whatever provokes resentment' and 'Be grateful to everyone'. Working with these slogans and through the practice of meditation, Start Where You Are shows how we can all develop the courage to work with our own inner pain and discover joy, well-being and confidence. ...Show more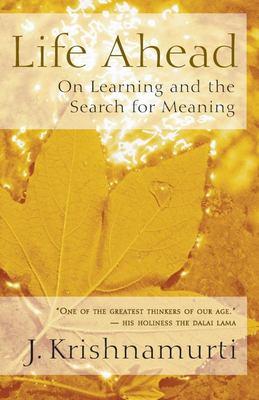 $27.00
AUD
$27.95
(3% off)
Category: Books
Life Ahead presents lessons that move far beyond the traditional forms of education taught in most schools and colleges. Drawn from transcripts of talks given to Indian students, the book covers a wide range of universal topics. In short, accessible chapters, Krishnamurti explores the danger of competit ion, the value of solitude, the need to understand both the conscious and the unconscious mind, and the critical difference between concentration and attention, and between knowledge and learning. Krishnamurti exposes the roots of fear and eradicates deeply entrenched habits of tradition, limitation, and prejudice. The life he holds forth requires a complete change of thought, even a revolution, one that begins "not with theory and ideation, but with a radical transformation in the mind itself." He explains how such transformation occurs only through an education that concentrates on the total development of the human being, an education carefully described in this simple yet powerful book. First published 1963 ...Show more
$27.00
AUD
$29.95
(9% off)
Category: Books
"In this fascinating book, Dr Moody reveals his groundbreaking study of more than 100 people who experienced 'clinical death' - and were revived. Their amazing testimonies and surprising descriptions of 'death' and 'beyond' are so strikingly similar, so vivid and so overwhelmingly positive they have cha nged the way we view life, death and the spiritual hereafter. Life After Life will intrigue and offer strong reassurance to anyone who has wondered 'what comes next'? 'It is research like Dr Moody presents in this book that will enlighten many and will confirm what we have been taught for two thousand years - that there is life after death.' Elisabeth Kubler-Ross" ...Show more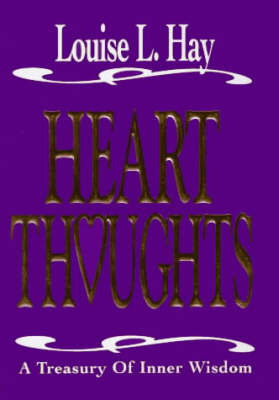 $19.00
AUD
$19.95
(4% off)
Category: Books
"Hay talks to a great middle area in our lives and our beings, that inner area that is simply sensible, filled with an eternal good cheer, with all the things that spirit is heir to . . . perfect for keeping on the night table, the coffee table, the kitchen counter".--The Book Reader.
$22.00
AUD
$22.99
(4% off)
Category: Books
The Miracle Morning shows how a morning routine built around 6 key practices known as "Life S.A.V.E.R.S" - silence, affirmations, visualisation, exercise, reading and scribing - can help you get more done and live your best life. Most people don't think they have time to change their lives or achieve th eir goals but Hal has proven you can start achieving your goals today by devoting only 1 minute to each of these practices every day. The Miracle Morning system now has thousands of fans who have transformed their lives by spending just one minute on each of these activities every morning.   What's being widely regarded as "one of the most life changing books ever written" may be the simplest approach to achieving everything you've ever wanted, and faster than you ever thought possible.What if you could wake up tomorrow and any - or EVERY - area of your life was beginning to transform? What would you change? The Miracle Morning is already transforming the lives of tens of thousands of people around the world by showing them how to wake up each day with more ENERGY, MOTIVATION, and FOCUS to take your life to the next level. It's been right here in front of us all along, but this book has finally brought it to life.   Are you ready? The next chapter of YOUR life-the most extraordinary life you've ever imagined-is about to begin. It's time to WAKE UP to your full potential...     ...Show more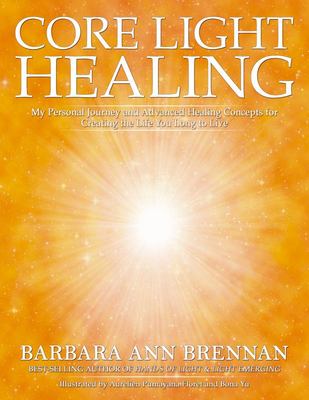 $39.00
AUD
$39.99
(2% off)
Category: Books
Core Light Healing is the first book in twenty years from Barbara Brennan, founder of the Barbara Brennan School of Healing. A sequel to her two classic works, Hands of Light and Light Emerging, it extends her beloved teaching to help readers learn to create the lives they long to live.In Part 1, Barbar a reviews the configuration of the Human Energy-Consciousness System (HECS); then she goes on to describe the creative process as it flows through the HECS. When the creative pulse is unblocked, we are able to manifest our longing--but we all have blocks that stop the creative flow, places where we have stopped our energy due to wounding and traumas from childhood. Barbara guides us through the steps to release these blocks so creative energy is free to flow; the end result is not only the physical manifestation of our heart's longing but also more core essence, more core light.Part 2 takes us to the astral world or the 4th level of the HECS to explore its relation to the creative process. Before we can understand the 4th level we must first perceive it! Barbara begins Part 2 with an explanation of how high sense perception works, so we can begin to perceive not only the 4th level but also other levels of the HECS. Then she explains in detail how the 4th level functions, discussing blocks that may have occurred through multiple lifetimes; the process of death and soul travel and how it affects the HECS; and how to heal the energetic cords that connect us to people with whom we are in relationship, either in our present lives or across generations.Interwoven through the book are Barbara Brennan's personal stories of her childhood as well as her experiences as a beginning and then professional healer and founder of the Barbara Brennan School of Healing. Also included is channeled poetry from her guide, Heyoan, which further elucidates and integrates the concepts presented throughout. Finally, each chapter ends with questions to guide the reader's further work and exploration. ...Show more
$16.00
AUD
$16.99
(5% off)
Category: Books | Reading Level: General Adult
don Miguel Ruiz is the author of The Four Agreements, The Mastery of Love, and numerous other best-selling books. He is also one of the most influential spiritual teachers on the planet, having touched the lives of millions of people around the globe. No one has been more affected by his teachings than his own son, don Miguel Ruiz, Jr., who has compiled his father's wisdom into one small but extremely powerful book. The essential teachings in this comprehensive work come from don Miguel's recorded lectures, workshops, interviews, and most importantly, the private moments between a father and his son. This book is a wonderful edition to the Ruiz family's existing literature and will especially appeal to those who enjoyed The Four Agreements. ...Show more