$19.00
AUD
$19.99
(4% off)
Category: Books | Series: Twelve
Jordan Peterson's work as a clinical psychologist has reshaped the modern understanding of personality, and now he has become one of the world's most popular public thinkers, with his lectures on topics ranging from the Bible to romantic relationships drawing tens of millions of viewers. In an era of po larizing politics, echo chambers and trigger warnings, his startling message about the value of personal responsibility and the dangers of ideology has resonated around the world.In this book, he combines ancient wisdom with decades of experience to provide twelve profound and challenging principles for how to live a meaningful life, from setting your house in order before criticising others to comparing yourself to who you were yesterday, not someone else today. Gripping, thought-provoking and deeply rewarding, 12 Rules for Lifeoffers an antidote to the chaos in our lives- eternal truths applied to our modern problems. ...Show more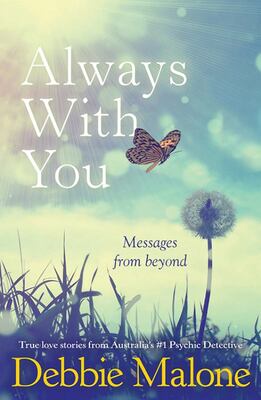 $29.00
AUD
$29.99
(3% off)
Category: Books
Australia's most gifted and acclaimed psychic medium, Debbie Malone, shares her most challenging and life-changing stories of healing and love in Always With You. Showcasing her extraordinary ability to facilitate communication between two worlds--the living and the dead--these incredible true stories e xplore questions about the human soul and spirit world, as Debbie shares her powerful messages from departed loved ones on the other side to bring comfort, closure, and healing. These are the real stories and accounts of miracles and wonder that are bound to leave you breathless and captivated with the memories and endless love from the world beyond."Remember me in your heart, your thoughts, and your memories. The times we loved. The times we cried. The times we laughed and the times we shared together will always be remembered " -Robert Warwick Malone (1926-2012) ...Show more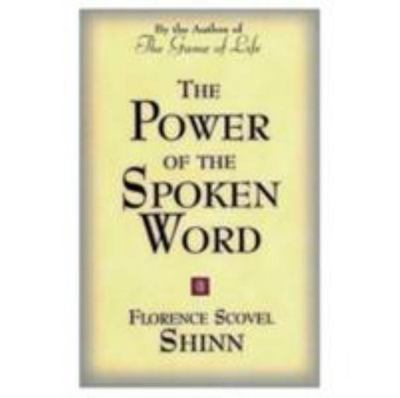 $9.50
AUD
$9.99
(4% off)
Category: Books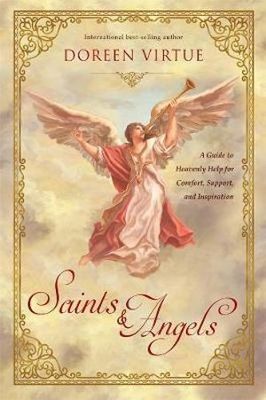 $22.00
AUD
$22.99
(4% off)
Category: Books
In this comforting reference guide, Doreen Virtue introduces you to the various ministering spirits of heaven and 42 inspirational figures who walked the earth. As you read this fascinating, thoroughly researched three-part book, you'll come to understand the exact roles that different beings of God ful fill both in the Bible and in our lives and how they can help you today: Part I: By getting to know each living and loving Person of the Holy Trinity--Father, Son, and Spirit--you'll be prepared to answer the questions you have about faith and purpose, as well as accept their spiritual gifts of wisdom, healing, miracles, and prophecy, among many others.Part II: You'll learn how God uses angels--full of his grace, power, and majesty--throughout the Bible to do his work in the heavens and in the earthly realm. Whether it's to draw you closer to him, protect you from danger, lend you a helping hand, or simply accompany you on your journey, God has a host of angels he will lovingly dispatch to your side.Part III: You'll be touched by the amazing stories of endurance, commitment, and miracles of the saints. Through the inspiring examples of these ordinary men and women who acted in extraordinary ways because of their faith, you can begin to find the strength you need to likewise face and overcome hardships.Doreen also offers a comprehensive list of prayers you can use to start a conversation with God about any situation in your life, from career advice and relationships to soothing your fears. You'll see just how simple it is to deepen your relationship with heaven through everyday prayer and contemplation--and understand that heavenly help is always here for you. ...Show more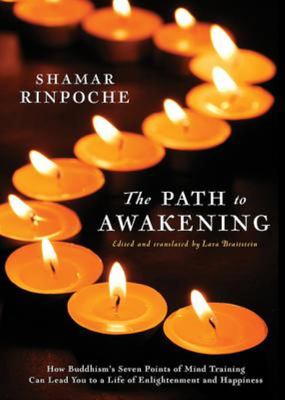 $24.00
AUD
$24.99
(3% off)
Category: Books
Mind training is a comprehensive practice that is suitable for all types of students. It contains the entire path and does not depend on a person's background. Mind Training nurses and cultivates the Buddha Nature, that pure seed of awakening that is at the very heart of every sentient being. It has the power to transform even egotistical self-clinging into self-lessness. Put into practice diligently, it is enough to lead you all the way to awakening.In The Path to Awakening, Shamar Rinpoche gives his own detailed commentary on Chekawa Yeshe Dorje's Seven Points of Mind Training, a text that has been used for transformative practice in Tibetan Buddhism for close to a thousand years. Clear, accessible, and yet profound, this book is filled with practical wisdom, philosophy, and meditation instructions. ...Show more
$29.00
AUD
$29.99
(3% off)
Category: Books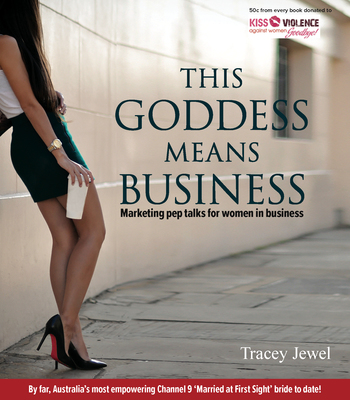 $24.00
AUD
$24.95
(3% off)
Category: Books
$29.00
AUD
$29.99
(3% off)
Category: Books
The most popular book ever about raising boys is back, significantly updated to help raise sons in a world that offers gender equality, respect and a whole new kind of man, but is still haunted by toxic masculinity.     You'll find cutting-edge science about the 'physical fours', the 'emotional eights' and how puberty can be turned into a positive time, along with hundreds of other practical tips for raising a son.   No two boys are alike, and you have to get to know our own unique boy. The idea that 'if we understand them, we can help them' is what has made this book so well loved and trusted in over a million homes.   As one of Australia's best-known psychologists for almost 30 years, Steve has introduced a generation of fathers into hands-on engagement with kids, and helped thousands of mothers gain confidence in their ability to raise sons well. He has worked with schools in 17 countries, and 130,000 parents have heard his unforgettable live talks.     'Biddulph is electrifying' -Telegraph    'Biddulph is a spellbinder'  - 60 Minutes   ...Show more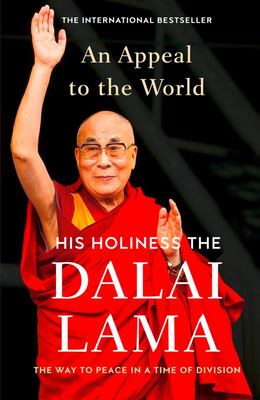 $19.00
AUD
$19.99
(4% off)
Category: Books | Series: G - Reference, Information and Interdisciplinary Subjects Ser.
In An Appeal to the World, His Holiness the 14th Dalai Lama of Tibet illuminates the way to peace in our time, arguing for a form of universal ethics that goes beyond religion - values we all share as humans that can help us create unity and peace to heal our world. THE INTERNATIONAL BESTSELLER 'I see w ith ever greater clarity that our spiritual well-being depends not on religion, but on our innate human nature, our natural affinity for goodness, compassion and caring for others' In this urgent 'appeal to the world', His Holiness the Dalai Lama addresses our time of division, calling on us to draw upon the innate goodness of our shared humanity to overcome the rancour, mistrust, and divisiveness that threaten world peace and sustainability. Working with trusted collaborator Franz Alt, the Dalai Lama calls on the better angels of our nature to tackle a wide range of contemporary issues, from war, violence and intolerance to climate change, global hunger and materialism. Applying the techniques and teachings of Tibetan Buddhism - from listening and contemplation to meditation and nonviolence - His Holiness provides a roadmap forward.Brief yet profound, An Appeal to the World is an inspiring message of love and optimism that can truly change the world. ...Show more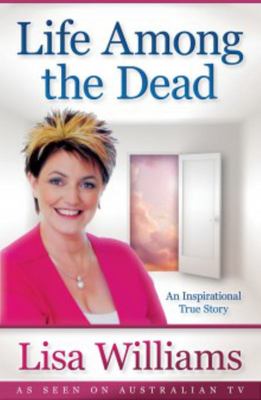 $26.00
AUD
$26.95
(3% off)
Category: Books
When Lisa Williams was four years old, she discovered she had a gift: communicating with those who are no longer with us. Lisa told her parents about the spirits in her bedroom, but they just thought she had a vivid imagination. Since those first experiences, Lisa has seen and communicated with thousand s of people who have passed over, listening to their stories and delivering messages of comfort to the loved ones they left behind. This book tells the story of Lisa's life - from her childhood as the granddaughter of a renowned psychic, who encouraged her to respect and nurture her talent, to her development into one of the world's most accurate, respected, and popular mediums. Lisa reveals exactly what it's like to live surrounded by spirits every day, and describes her understanding of spiritual phenomena, hauntings, psychic healing and the afterlife. ...Show more
$24.00
AUD
$24.99
(3% off)
Category: Books
The conclusion to the internationally bestselling "Conversations with God Series". It shows how to take the ultimate step towards communion with God.
$27.00
AUD
$27.99
(3% off)
Category: Books
Growing up in the modern world, our children have to cope with an ever-increasing amount of stress, which can feel worrying to both them and us. The ancient wisdom of Buddhism, with its emphasis on peace, mindfulness and compassion, is the ideal basis for helping any child face these challenges with inn er confidence and calm.Building on the age-old art of storytelling, this beautiful book retells 18 ancient Buddhist tales in a way that is thoroughly fun and accessible to children. Featuring specially commissioned, full-page illustrations, the stories will transport children into imaginary worlds of enlightenment and discovery. Here, they will meet all sorts of delightful characters and discover easy-to-understand Buddhist messages that will empower them to think about how they can apply values such as patience, honesty, authenticity and generosity in their own lives.Designed either to be read aloud by parents to their 4-8-year-olds or to be read by the older age range on their own, these compelling narratives help to focus and calm the mind, providing a soothing transition into sleep. And the selection of gentle meditations at the end provides an extra practical dimension that can be used at any time to help enhance a sense of peace and contentment. ...Show more