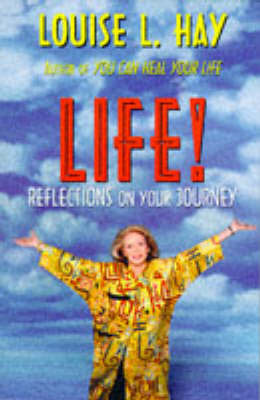 $26.00
AUD
$26.99
(3% off)
Category: Books
Including constructive and positive thoughts, this text deals with the pressing issues that we face thoughout our lives - growing up, relationships, work, spirituality, the years of maturity, death and all the fears and challenges that go with them. Written in a chronological order that mirros some of t he progressions that we go through, it provides advice and includes positive affirmations at the end of each chapter. ...Show more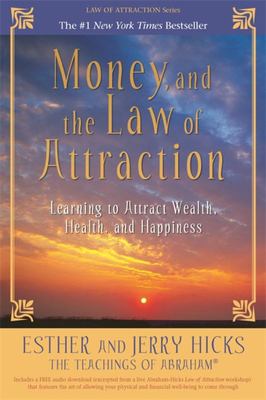 $26.00
AUD
$26.99
(3% off)
Category: Books
This Leading Edge work by Esther and Jerry Hicks, who present the teachings of the Non-Physical consciousness Abraham, explains that the two subjects most chronically affected by the powerful Law of Attraction are financial and physical well-being. This book shines a spotlight on each of the most signif icant aspects of your life experience and then guides you to the conscious creative control of every aspect of your life. It also goes right to the heart of what most of you are probably troubled by: money and physical health, and has been written to deliberately align you with the most powerful law in the universe - the Law of Attraction - so that you can make it work specifically for you. Also included is a free audio download (excerpted from a live Abraham-Hicks workshop) that features the art of allowing your physical and financial well-being to come through. ...Show more
$32.00
AUD
$32.99
(3% off)
Category: Books
Best-selling crystal author gives practical instructions to protect our energy with crystals. This is a new edition of Crystals for Psychic Self-Protection.   Feeling like your energy is constantly depleted, your relationships are toxic and draining, and you don't know how to set clear boundaries?   We face more challenges than ever before: our bodies are attacked by pollutants, technology is taking a toll on our mental wellbeing--and the boss is really stressing you out To protect ourselves from these energetic attacks, we can use crystals to heal, protect, and strengthen our energy shield. In this revised edition, best-selling crystal author Judy Hall explains:   * how you might be "leaking" energy, even if you don't know you are * which crystals you should use to heal and protect yourself, whether it's from toxic relationships or from electric pollutants * how to create safe spaces to restore and replenish * how to tune into your chakras with crystals to enable inner healing   Judy shares everything you've ever needed to know to build your crystal kit. You'll soon feel healthier, happier, and calmer than you've ever felt. ...Show more
$26.00
AUD
$26.99
(3% off)
Category: Books
Synopsis coming soon.......
$22.00
AUD
$22.99
(4% off)
Category: Books
"A cheerful manifesto on removing obstacles between yourself and the income of your dreams." --New York Magazine   From the #1 New York Times bestselling author of You Are a Badass(R), a life-changing guide to making the kind of money you've only ever dreamed of   You Are a Badass at Making Money wi ll launch you past the fears and stumbling blocks that have kept financial success beyond your reach. Drawing on her own transformation--over just a few years--from a woman living in a converted garage with tumbleweeds blowing through her bank account to a woman who travels the world in style, Jen Sincero channels the inimitable sass and practicality that made You Are a Badass an indomitable bestseller. She combines hilarious personal essays with bite-size, aha concepts that unlock earning potential and get real results.   Learn to:   - Uncover what's holding you back from making money - Give your doubts, fears, and excuses the heave-ho - Relate to money in a new (and lucrative) way - Shake up the cocktail of creation - Tap into your natural ability to grow rich - Shape your reality--stop playing victim to circumstance - Get as wealthy as you wanna be   "This book truly crystallizes the concept that financial abundance is an inside job--in that it all begins with your mindset--and Sincero gets serious (in the funniest ways possible) about helping you identify your particular limiting beliefs surrounding money." --PopSugar ...Show more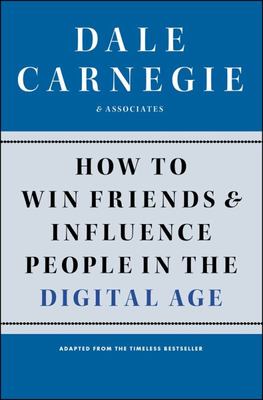 $32.00
AUD
Category: Books
Celebrating the seventy-fifth anniversary of the original landmark bestseller How to Win Friends and Influence People, comes an up-to-the-minute adaptation of Carnegie's timeless prescriptions for the digital age. Dale Carnegie's principles have endured for nearly a century. Since its original publicati on in 1936, his timeless classic How to Win Friends and Influence People has gone on to sell 15 million copies. Now, introducing new listeners to Carnegie's words of wisdom, comes How to Win Friends and Influence People in the Digital Age, a new guide for a new era. Dale Carnegie could never have predicted the trajectory that new media would take, and the ways that the simple television screen would be adapted into computers and handheld communication devices. He didn't know the term "social media" and Facebook was something not even dreamed of in Buck Rogers cartoons. And yet his lessons remain relevant for everyone who communicates online today. In fact, with problems such as cyber bullying and email etiquette, we need Carnegie's help more than ever. Dale Carnegie and Associates, Inc. has re-imagined Carnegie's lasting lessons for this difficult digital age, reframing Carnegie's insights about communication, self-expression, and leadership. This book is a must-have guide for anyone who wants to find success on Facebook, Linked-In, Twitter, and any social media format today and in the future. ...Show more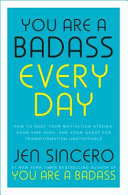 $29.00
AUD
$40.99
(29% off)
Category: Books
For anyone who has ever had trouble staying motivated while trailblazing towards success, YOU ARE A BADASS EVERY DAY is the concise, crystal clear companion which will keep you fresh, grateful, mighty, and driven. In one hundred exercises, reflections, and cues that you can use to immediately realign y our mind and keep your focus unwavering, this guide will show you how to keep the breakthroughs catalyzed by Sincero's iconic books YOU ARE A BADASS and YOU ARE A BADASS AT MAKING MONEY going. Owning your power to ascend to badassery is just the first step in creating the life you deserve--YOU ARE A BADASS EVERY DAY is the accountability buddy you can keep in your back pocket to power through obstacles, overcome the doubts that hold you back from greatness, and keep the fires of determination roaring while you reach your goals. ...Show more
$24.00
AUD
$24.99
(3% off)
Category: Books
Bestselling author, speaker, and world-traveling success coach Jen Sincero cuts through the din of the self-help genre with her own verbal meat cleaver in You Are a Badass: How to Stop Doubting Your Greatness and Start Living an Awesome Life. In this refreshingly blunt how-to guide, Sincero serves up tw enty-seven bite-sized chapters full of hilariously inspiring stories, life-changing insights, easy exercises, and the occasional swear word. Via chapters such as "Your Brain Is Your Bitch," "Fear Is for Suckers" and "My Subconscious Made Me Do It," Sincero takes you on a wild joy ride to your own transformation, helping you create the money, relationships, career, and general all-around awesomeness you so desire. And should you be one of those people who dreads getting busted with a self-help book in your hands, fear not. Sincero, a former skeptic herself, delivers the goods minus the New Age cheese, giving even the snarkiest of poo-pooers exactly what they need to get out of their ruts and start kicking some ass.By the end of You Are a Badass, you will understand why you are how you are, how to love what you can't change, how to change what you don't love, and how to start living the kind of life you used to be jealous of. ...Show more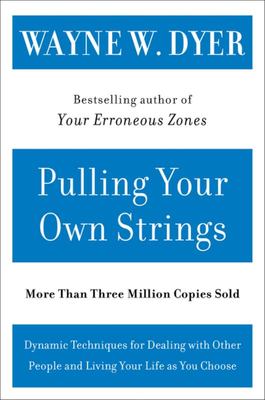 $29.00
AUD
$29.99
(3% off)
Category: Books
This directed and practical book shows how to stop being manipulated by others and start taking charge of your own life.
$27.00
AUD
$27.99
(3% off)
Category: Books
More than 6 million readers around the world have improved their lives by reading The Magic of Thinking Big. First published in 1959, David J Schwartz's classic teachings are as powerful today as they were then. Practical, empowering and hugely engaging, this book will not only inspire you, it will give you the tools to change your life for the better - starting from now. His step-by-step approach will show you how to: defeat disbelief and the negative power it creates; make your mind produce positive thoughts; plan a concrete success-building programme; do more and do it better by turning on your creative power; capitalise on the power of now updated for the 21st century, this is your go-to guide to a better life, starting with the way you think. ...Show more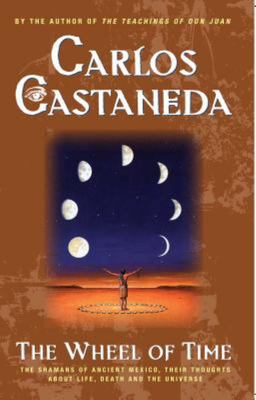 $29.00
AUD
$29.99
(3% off)
Category: Books