$14.50
AUD
$14.99
(3% off)
Category: Classics | Reading Level: good
Centring on the infamous fire-bombing of Dresden in the Second World War, Billy Pilgrim's odyssey through time reflects the journey of our own fractured lives as we search for meaning in what we are afraid to know.
$28.00
AUD
$28.95
(3% off)
Category: Books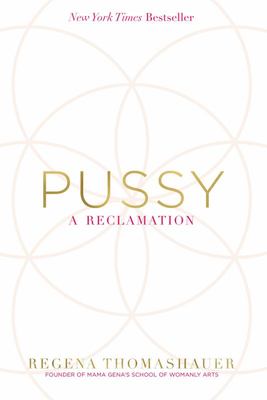 $22.00
AUD
$22.99
(4% off)
Category: Books
"Required reading for every woman who longs to step into her power and live with pleasure and purpose." -- Kris Carr, New York Times best-selling author Author, educator, and School of Womanly Arts founder Regena Thomashauer has been working with women for the past 25 years, and what began as just a few women in her living room has since grown into a global movement with thousands of graduates worldwide. In her New York Times bestseller Pussy: A Reclamation, she reveals what no one taught you about the source of your feminine power and how to use it. This power is the part of a woman that she has been taught to ignore, push down, and despise. Indeed, the word that most viscerally sums it up is "arguably the most powerful pejorative word in the English language." Like any expletive used effectively, the title of this book is meant to be a wake-up call. It is a reclamation, in a world that desperately requires the feminine. Readers learn the secret ingredient every woman is missing; how to crack the confidence code; why sex appeal is an inside job; what's ahead on the next frontier of feminism--and how they can help make it happen; and much more. By turns earthy and erudite, passionately argued and laugh-out-loud funny, Pussy delivers the tools and practices a woman requires to do and be whatever she wants in this life. It's a call for her to tune in, turn on, and not drop out--but live more richly, fully, and lusciously than she ever thought she could. ...Show more
$29.00
AUD
$29.99
(3% off)
Category: Cards
Learn and explore the hidden powers of the Green Witch and her sacred herbs, plants, and flowers through folklore, healing properties, garden magick, and hidden messages. Heighten your intuition through 44 cards of botanical magick in the Green Witch Oracle and discover divine sacred messages of suppor t and guidance to enhance your power, and cast your own special rituals and spells. ...Show more
$27.00
AUD
Category: Mind, Body, Spirit | Series: Mastery Trilogy/Paul Selig Ser.
The channeled Guides of I Am the Word provide a concise and immensely powerful program in self-awareness that can ease negative complexes and align your existence with its highest purpose. Humanity has lost itself. Both as individuals and as a world culture, we have forgotten our true nature. In I Am th e Word, writer and medium Paul Selig has recorded an extraordinary program for self- realization, as dispensed through beings of higher intelligence, sometimes called Guides or Ascended Masters. These figures seek, as they have in the past, to assist men and women in discovering the higher, purposeful nature-or "Christed Self"-that lies dormant within us all.In a series of enticing, irresistibly practical dialogues, the Guides of I Am the Word identify the emotional "boulders" that displace our authentic selves and consume our potential. The Guides provide to-the-point psychological and existential insights, along with self-developing exercises and affirmations, which begin to strip away residues of fear, self-doubt, and self-suffocating habits. ...Show more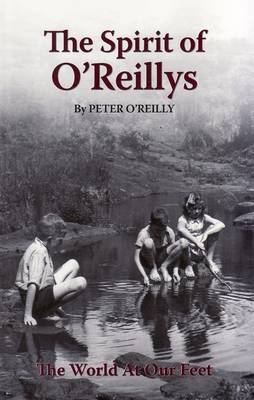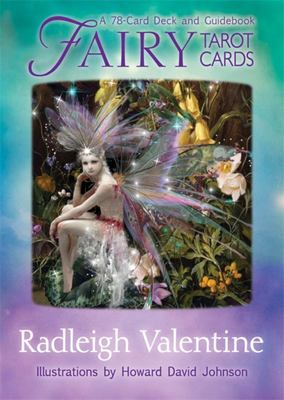 $39.00
AUD
$39.99
(2% off)
Category: Cards
The fairies are nature angels who assist us all with earthly concerns, including increasing our self-confidence in our ability to make a positive difference in this world. The 78 gorgeous cards in this deck are geared toward helping you 'wear your invisible crown' and fulfil your life's purpose. Radlei gh Valentine calls Fairy Tarot Cards the 'self-esteem deck', because the words and images are imbued with this intention. Inside, you'll meet Fairy Kings, Queens, Princes and Princesses, set against the backdrop of iconic city of Glastonbury. The wisdom of the fairies, inscribed on each card and explained in the accompanying guidebook, will help you put your life on the fast track of Divine magic! ...Show more
$35.00
AUD
Category: Non-Fiction
With timeless advice, up-to-the-minute insights, and more than ten million copies sold over fifty years, the world's most popular and best-selling career guide is fully revised and expanded for 2021. In today's challenging job-market, as recent grads face a shifting economic landscape and seek work that pays and inspires, as workers are laid off mid-career, and as people search for an inspiring work-life change, the time-tested advice of What Color Is Your Parachute? is needed more than ever. This new edition has been fully revised for 2021 by Vanderbilt University Career Center Director Katharine Brooks, EdD, with modern advice on the job hunt strategies that are working today, such as building an online resume, making the most of social media tools, and acing Skype interviews as well as information that addresses the effect that COVID-19 has had on the job market. Building on the wisdom of original author Richard N. Bolles, this edition updates the famed Flower Exercise (which walks job seekers through the seven ways of thinking about themselves) and demystifies the entire job-search process, from writing resumes to interviewing and networking. With the unique and authoritative guidance of What Color Is Your Parachute?, job-hunters and career changers will have all the tools they need to discover--and land--their dream job. ...Show more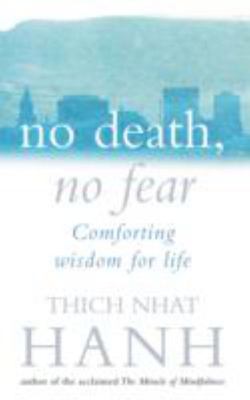 $32.00
AUD
$32.95
(2% off)
Category: Mind, Body, Spirit
With this blend of stories, analogies and guided meditations, Thich Nhat Hanh shows how it is possible to live every day without being afraid of what will happen when we die. First published 2002.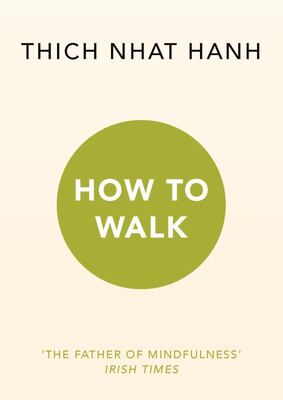 $12.00
AUD
$14.99
(19% off)
Category: Mind, Body, Spirit
How to Walk is part of a new series of books from Zen Master, Thich Nhat Hanh, exploring the essential foundations of mindful meditation and practise. Pocket-sized and beautifully illustrated, How to Walk explains how mindful walking can be a technique for diminishing depression, recapturing wonder, and expressing gratitude. Here we explore the benefits of walking meditation, along with meditative poems to recite silently while walking. This is a unique book perfect for those brand new to mindfulness as well as those looking to deepen their spiritual practise. ...Show more
$24.00
AUD
$24.99
(3% off)
Category: Mind, Body, Spirit
Simple and timeless tools for success and happiness For more than eighty years, millions of people from Warren Buffett to Oprah Winfrey have benefited from the remarkable wisdom of Dale Carnegie. Intended as a basic sales primer, How to Win Friends and Influence People quickly exploded into an overnigh t success--selling more than fifteen million copies worldwide and becoming one of the most influential books of all time. With an enduring grasp of human nature, Dale Carnegie's How to Win Friends and Influence People shows you how to be more persuasive and effective, a better leader and manager, and happier at home and at work. This special new edition of the beloved classic includes an exclusive foreword by Terry O'Reilly. ...Show more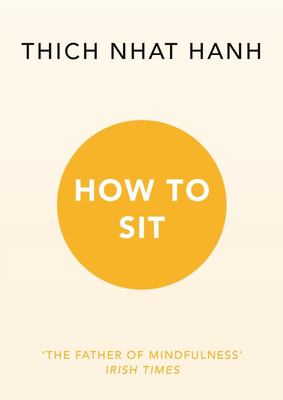 $12.00
AUD
$12.99
(7% off)
Category: Mind, Body, Spirit
The first book in the Mindfulness Essentials Series by Zen Master Thich Nhat Hanh, How to Sit offers clear, simple directions and inspiration for anyone wanting to explore mindfulness meditation. In short, single-paragraph chapters, Nhat Hanh shares detailed instructions, guided breathing exercises and visualizations, as well as his own personal stories and insights. This pocket-sized book is perfect for those brand new to sitting meditation as well as for those looking to deepen their spiritual practice.   With sumi ink drawings by Jason DeAntonis. ...Show more